Après vous avoir présenté RenderMonkey, un outil d'édition et de création de shaders, je vous propose aujourd'hui de découvrir AMD GPU Analyzer.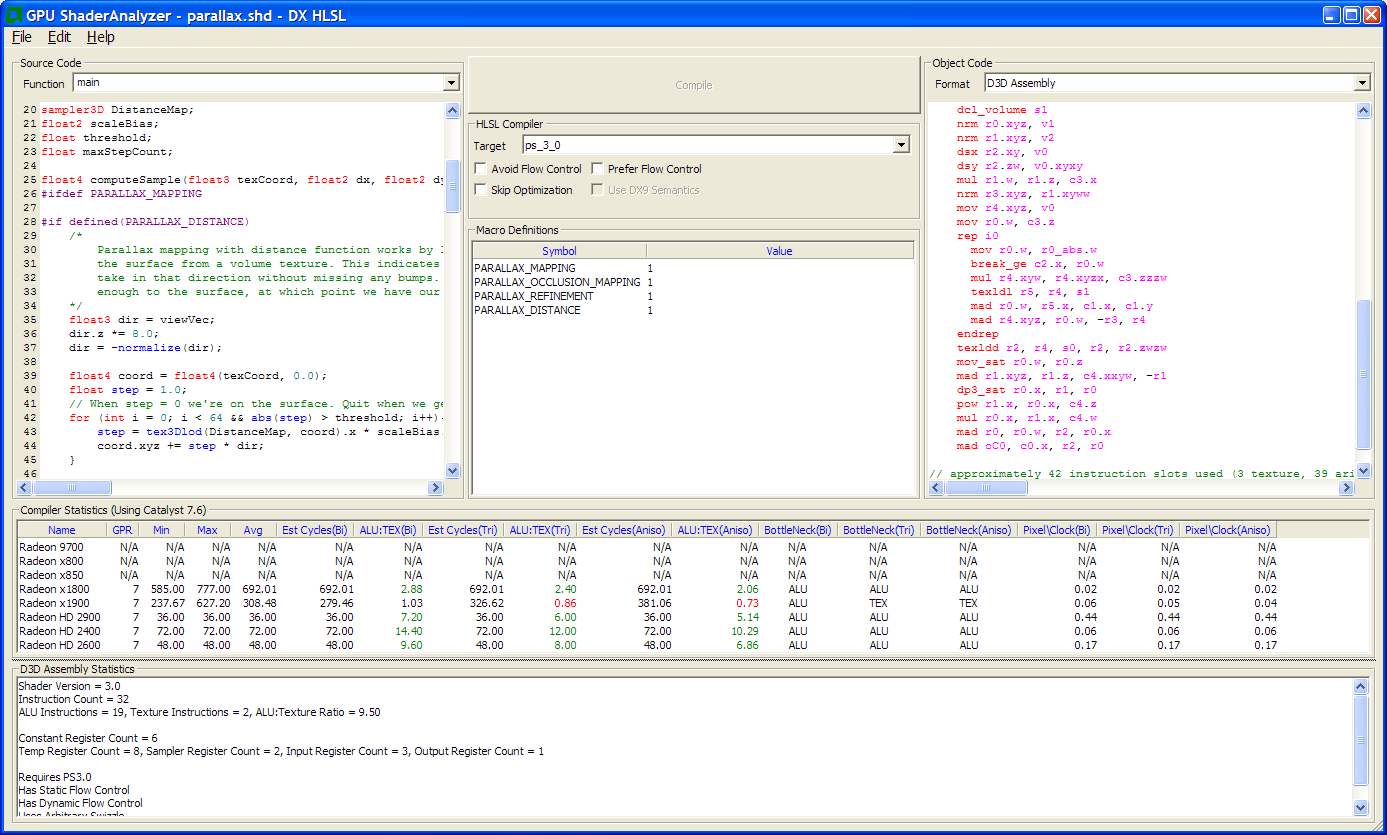 GPU Analyzer est un outil d'analyse de performance de vos shaders DirectX9, DirectX10 et OpenGL. Il déterminera pour vous les statistiques complètes de vos shaders sur différentes cartes graphiques et vous aidera à les optimiser au maximum.
GPU Analyzer vient d'être mis à jour dans une version 1.50 qui permet notamment de supporter les shaders GLSL 1.3 associé à OpenGL 3.0. En voici les principales modifications et ajouts :
    * Support for Catalyst™ driver 9.1.
    * Support for ATI Radeon™ HD 4550 graphics cards.
    * Support for GLSL 1.30 shaders (OpenGL 3.0).
    * Improved analysis for dynamic flow controls.
    * Fixed an issue with compiling DX9 shader (SM 3) for ATI Radeon™ x1300, x1600 and x1900 graphics cards.